SerialWedge Utility Software
Devices such as scales, balances, sensors, meters, scanners or measuring devices usually have a serial (RS232) port. Getting the data into SAP, MS Excel, or any windows application is usually a pain. Yet, manual entry is prone to data entry mistakes which could be costly.
Looking for a way to automate the data transfer? Comtrol Solution's SerialWedge is a simple yet customizable and powerful serial I/O device driver. Easily filter and format your device data output format to fit your requirements.
Comtrol Solution's SerialWedge Utility Software does the job, and more…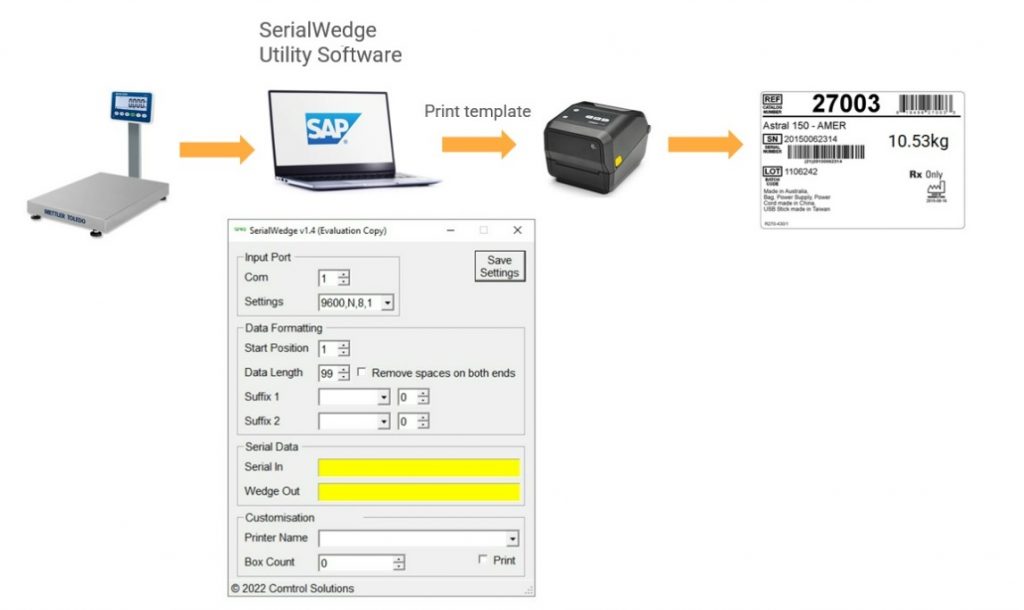 Benefits of SerialWedge Utility Software
– Connect to any device which has a serial port
– Easy to use Data output formatting
– Wedge formatted data to textbox of SAP (or any software)
– Customized printing template to any printer, any brand
– Runs seamlessly in computer background
– Powerful and simple to use!
– Eliminate manual data entry and avoid costly mistakes
– Further customizations available upon request