SerialWedge Utility Software
Devices such as scales, balances, sensors, meters, scanners or measuring devices usually have a serial (RS232) port. Getting the data into SAP, MS Excel, or any windows application is usually a pain. Yet, manual entry is prone to data entry mistakes which could be costly. Looking for a way to automate the data transfer? Comtrol Solution's SerialWedge is a simple yet customizable and powerful serial I/O device driver. Easily filter and format your device data output format to fit your requirements.
Comtrol Solution's SerialWedge Utility Software does the job, and more…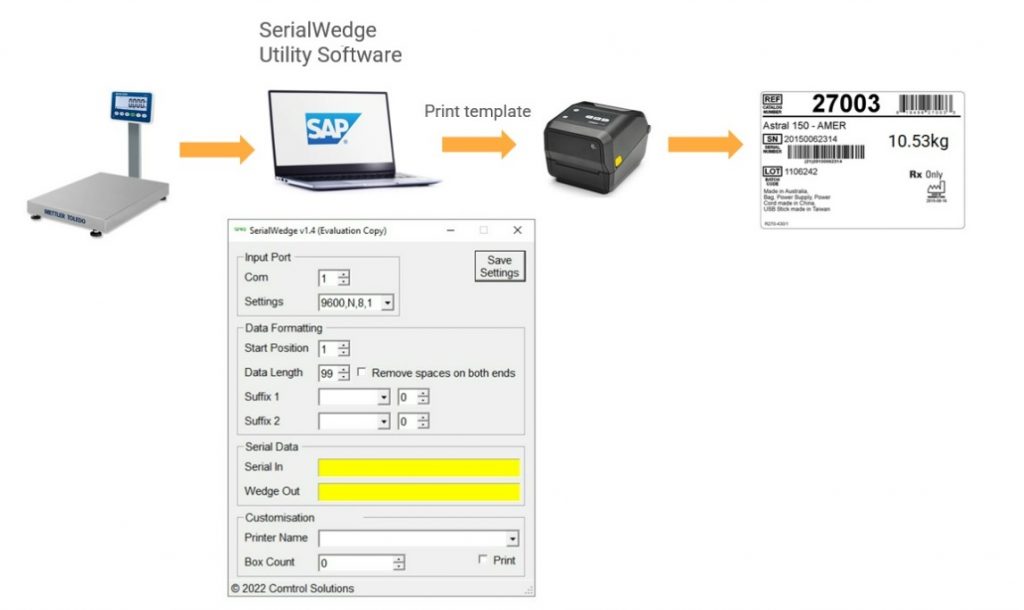 SerialWedge for Excel Software
An enhancement to SerialWedge, SerialWedge for Excel converts your Microsoft Excel Software into a data collection utility. Watch the video demo to see how the collected 'weight values' are automatically populated with date & time.
Benefits of SerialWedge Utility Software
– Connect to any device which has a serial port
– Easy to use Data output formatting
– Wedge formatted data to textbox of SAP (or any software)
– Customized printing template to any printer, any brand
– Runs seamlessly in computer background
– Powerful and simple to use!
– Eliminate manual data entry and avoid costly mistakes
– Further customizations available upon request