ATEX Tablet for Manufacturing Digitization
Multinational Flavors & Fragrances Company
Operators verify correct materials using a barcode scanner, then manually weigh the materials to the accurate weight according to a formula. A tablet was required for their batching software which would control and guide the operators. All equipment have to comply with Hazardous IECEx/ATEX Zone 1/21 requirement.
Comtrol Solutions supplied the aegex10 Windows10 tablet, barcode scanner and Mettler-Toledo weighing scale, all fulfilling their Hazardous IECEx/ATEX Zone 1/21 requirement. Using WIFI, the scale would send the weight to customer's server and back to the tablet. The aegex10 is a rugged IP65 certified tablet, ensuring its durability in the harsh manufacturing environment.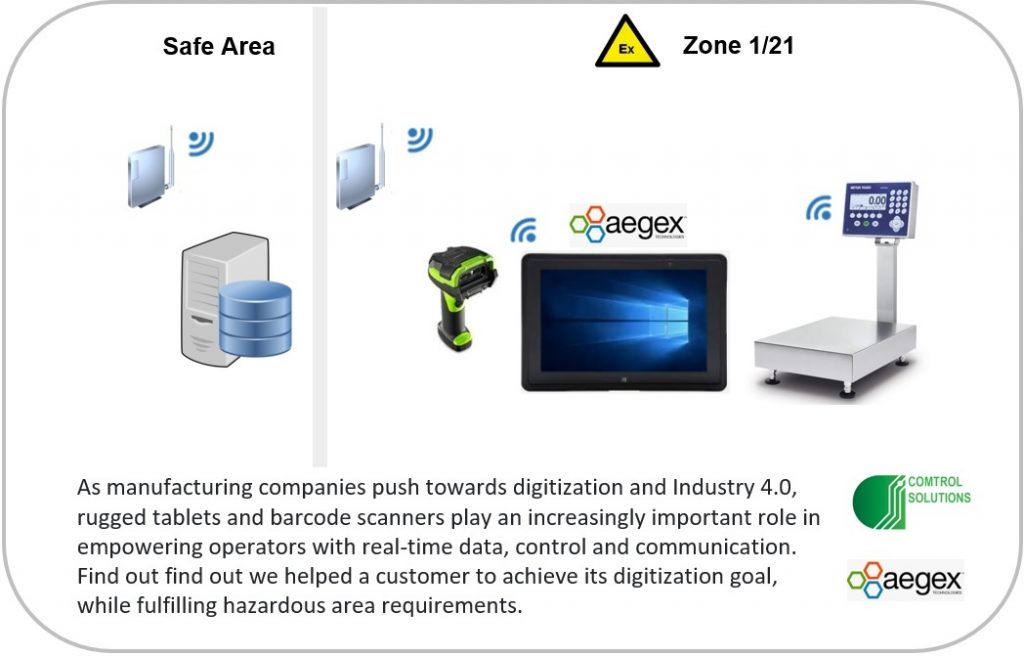 Have a requirement on tablets and mobile computers? Contact us today.