Specialist in Barcoding, Printing, Mobile Computing as well as Hazardous Area Solutions.
20 years of experience in hardware and software integration for manufacturing and logistics
Zebra Certified Printer Repair Specialist. From consultation, installation to maintenance & service.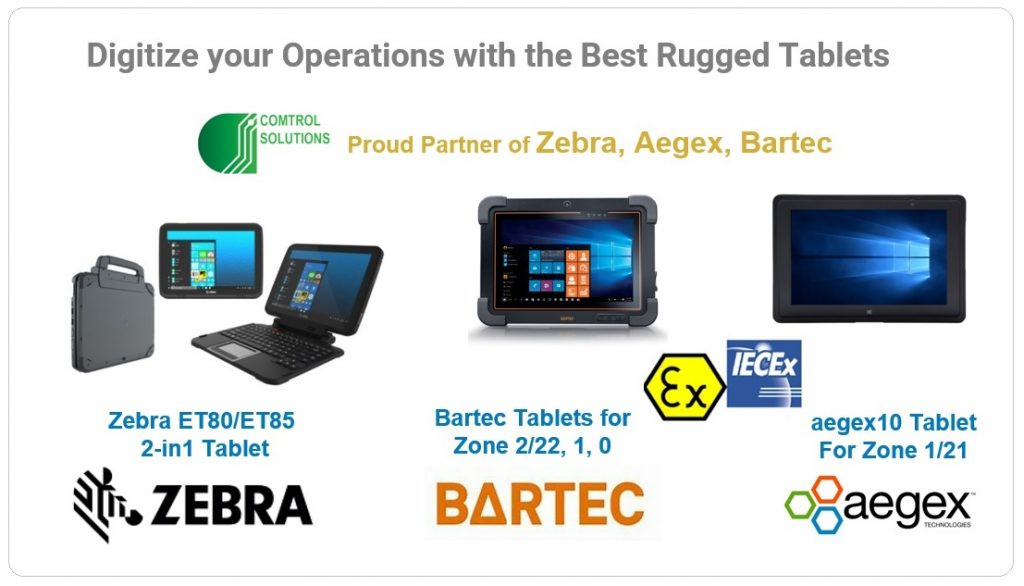 Tablets play an increasingly important role as companies push towards digitalization and Industry 4.0. Consumer tablets may cost little but are prone to damages which will lead to downtime and loss in productivity. Rugged or industrial tablets on the other hand are known for reliability and durability, Comtrol Solutions offers Aegex, Bartec and Zebra rugged tablets with local support and warranty in Singapore. The Zebra ET8x with a detachable keyboard is a 2-in-1 Windows Tablet while the ET4x Android Tablet is extremely affordable. Aegex and Bartec are the most popular explosion-proof industrial tablets with ATEX and IECEx approval. Contact us to find out more!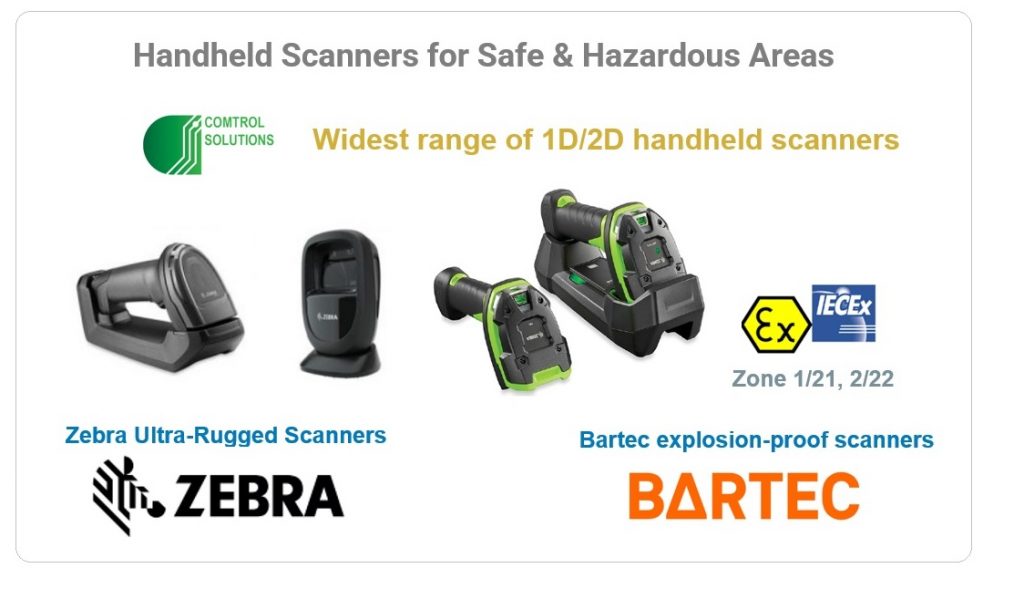 Barcode scanners from Zebra Technologies are found in every sector. Electronics manufacturers rely on Zebra's high density barcode scanners to read small barcodes etched on parts. Warehouses rely on Zebra's extended range scanners to scan barcodes located on high racks. Hospitals choose Zebra's healthcare scanners for its disinfectant-ready housing. Manufacturers rely on the ultra-rugged DS3608 and DS3678 scanner while retailers rely on hands free scanners for faster checkout. For general applications. the affordable DS2278 allows operators to switch between a cordless scanner or a hands-free scanner by positioning the scanner in its presentation holder. Confused with where to start? Contact Comtrol Solutions to help you implement a barcode system.