Specialist in Barcoding, Printing, Mobile Computing as well as Hazardous Area Solutions.
20 years of experience in hardware and software integration for manufacturing and logistics
Zebra Certified Printer Repair Specialist. From consultation to maintenance & service.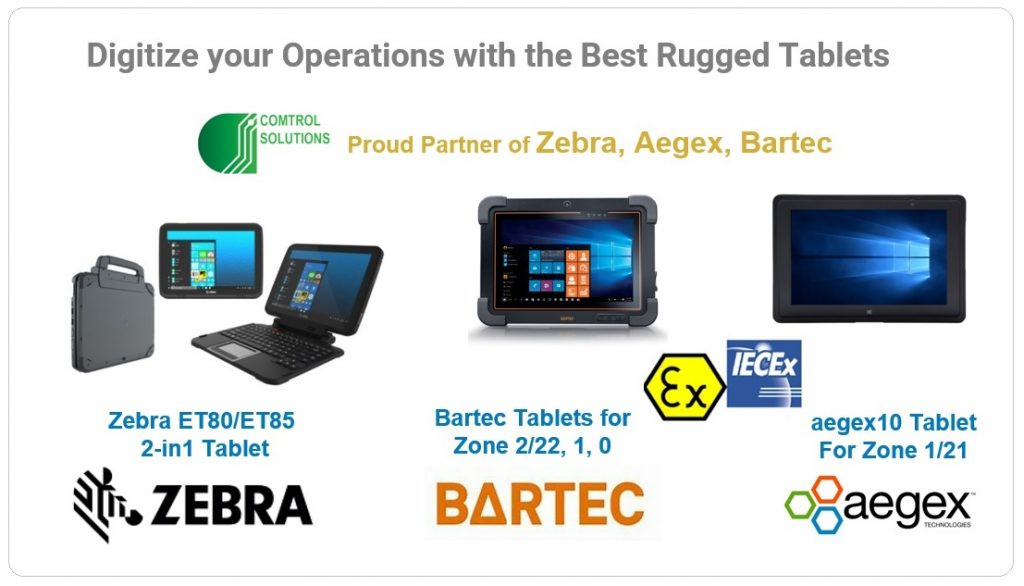 Tablets play an increasingly important role as companies push towards digitalization and Industry 4.0. Rugged or industrial tablets are known for reliability and durability, Comtrol Solutions offers Aegex, Bartec and Zebra rugged tablets with local support and warranty in Singapore. Choose Zebra ET80/ET85 high-performance Windows Tablet or the ET40/ET45 Android Tablet for reliablity and affordability. Aegex and Bartec are the most popular explosion-proof industrial tablets with ATEX and IECEx approval. Contact us to find out more!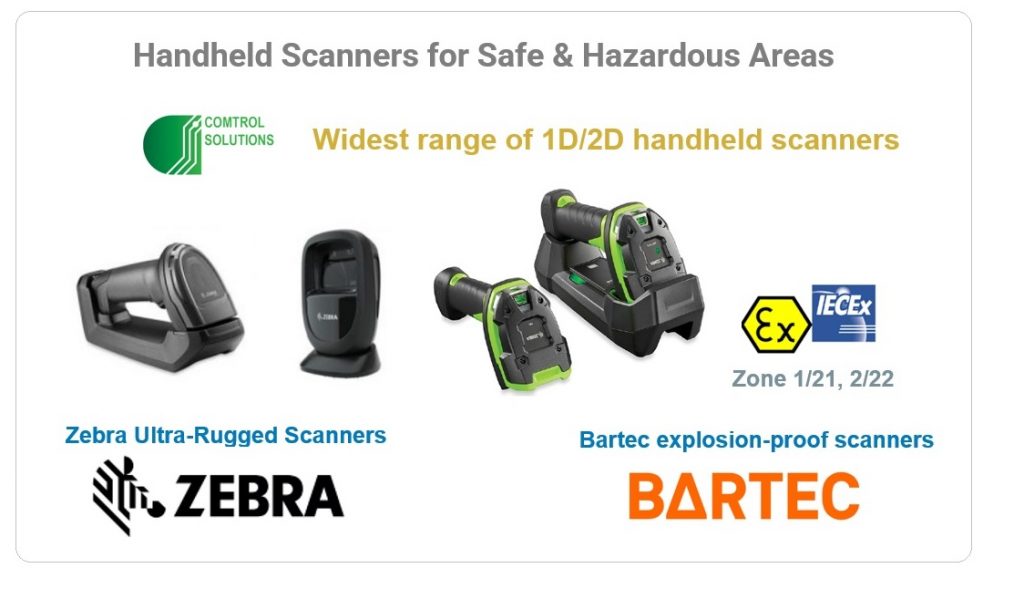 Zebra and Bartec are the preferred brands for scanners, trusted in every industry. Choose between high-density barcode scanners, ultra-rugged scanners, long range scanners, hands-free scanners or explosion-proof scanners. Confused with where to start? Contact Comtrol Solutions to help you implement a barcode system.