considerations when selecting a printer
Direct Thermal vs Thermal Transfer Printing
Direct Thermal printers do not require a ribbon thus lowering your long term overall cost. They are not suitable if your labels are exposed to heat and sunlight. With exposure, the printout will fade and barcodes may not be readable. Consider using Direct Thermal for applications that do not need a long shelf life, for example receipts and shipping labels.
Thermal Transfer printers require a ribbon and is recommended if a label is required to be of higher print quality (barcode, graphic, text) and is expected to last, Common applications are product labels. Although the supply cost is higher due to the use of ribbons, thermal transfer printheads last longer than direct thermal printheads.
The smaller the text and images, the higher the dpi required to read and scan the barcode. Determining whether to print on 203, 300 or 600 dpi depends on 3 factors that are interrelated.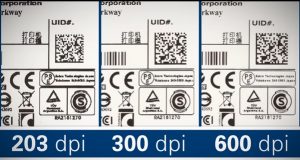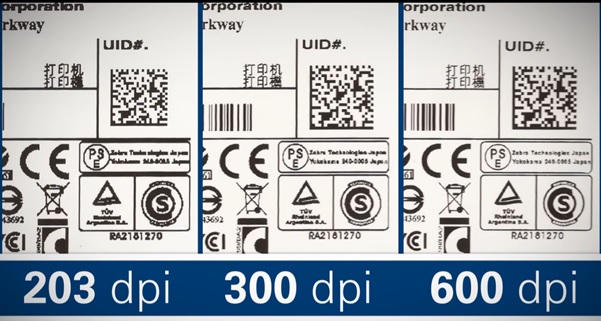 Thermal Transfer Cartridge vs Thermal Transfer Ribbon
ZD420c – The new Thermal Transfer Cartridge model.
If you are using a thermal transfer printer you know the frustration with changing ribbons. For operators in healthcare or cleanroom manufacturing, changing a ribbon is an undesirable task as they often stain their hands. The ZD420c is the first and only ribbon cartridge printer in the market. Unlike traditional ribbon rolls, the printer alerts you when the ribbon needs replacement and with the cartridge, this can be done in a matter of seconds without contacting the ribbon. Watch the following videos to find out how.
Dispenser (Peeler) Option
The dispenser option is used to automatically separate the labels from the liner material. It automatically peels and dispenses a new label once one has been taken off. This option is sometimes referred to as the peel option. Installing a dispenser dispenser can help you achieve greater productivity and efficiency with minimal investment. 
Battery for Desktop Printer
Some operations require mobility with thermal transfer printing, for example when placed on a mobile trolley together with a laptop. With the Printer Battery Accessory, it allows the ZD-Series desktop printers to be used in battery mode. Supports ZD410d, ZD420c, ZD420t, ZD420d, ZD620t, ZD620d.