Ultra-rugged, unmatched performance and improved ergonomics, the MC9300 is the world #1 bestselling Android mobile computer with three million workers using it every day. The extended 1D/2D barcode scanning range allows barcodes as far as 20m away to be captured while the new hot swap battery runs twice as long as its predecessor.
Dimensions
240 mm L x 88 mm W x 189 mm H
Operating System
Android 10
CPU
Qualcomm Snapdragon™ 660 octa-core, 2.2 GHz
Drop Spec
2.4m drops to concrete (Standard)
2.1m drops to concrete (freezer)
Tumble Spec
2,000 1.0 m tumbles
TC72 AND TC77 Touch Computer
With 15 hours of battery power, maximum computing power, superior barcode capture and a reputation for extreme ruggedness, the popular TC72 and TC77 is your choice for indoor and outdoor mobile computing.
Dimensions
161 mm L x 84 mm W x 28 mm D
Operating System
Android 10
CPU
Qualcomm Snapdragon™ 660 octa-core, 2.2 GHz
Drop Spec
Multiple 2.4 m drop to concrete
Tumble Spec
2,000 1.0 m tumbles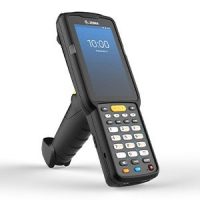 MC3300x Touch Mobile Computer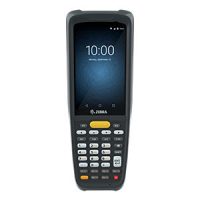 MC2200 and MC2700 Mobile Computer
TC57x and TC55x Touch Computer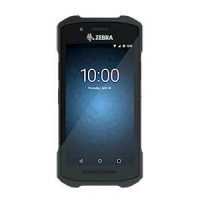 TC21 and TC26 Touch Computer