Compact yet powerful, the latest models of handheld computers today run on Android operating systems and have integrated 1D/2D barcode scanners. With the help of 3rd party apps or the popular iVanti Velocity Wavelink, they are used to improve inventory and picking functions. Handheld computers are also popular choices in warehousing, manufacturing and retail. Due to their rugged design and reliability, they can perform a variety of everyday tasks, including emailing, scanning, stock taking or even work as walkie talkies (Push-t0-Talk). Are you evaluating handheld computers for your specific work operations? Talk to Comtrol Solutions today!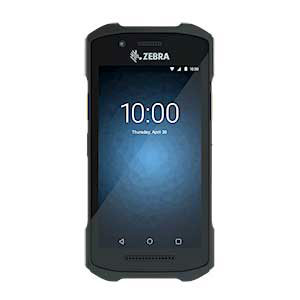 Zebra TC21 and TC26 Handheld Computer
When workers use commercial mobile phones for their daily tasks, these devices are prone to wear and tear and are at risk of breaking due to drops. Consider replacing these with the MIL-STD-810G certified TC21 (Wi-Fi) and TC26 (Wi-Fi/cellular). Capable of withstanding 1.2m drops (or 1.5m with a rugged boot), the  TC2X is the most affordable yet tough handheld computer in Zebra's TC series. Equipped with 2D barcode scanner, a 2.2 GHz processor and up to 4GB of RAM, it provides sufficient computing power for most tasks. 
Dimensions
158 mm L x 79 mm W x 13.7 mm D
Operating System
Android 11
CPU
Qualcomm Snapdragon™ 660 octa-core, 1.8 GHz (or 2.2Ghz)
Drop Spec
Multiple 1.5 m drop to concrete
Tumble Spec
300, 0.5 m tumbles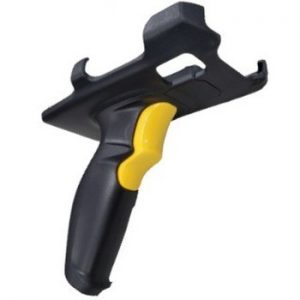 Zebra TC21 & TC26 Accessories
A comprehensive range of accessories is available for the TC21 and TC26 including charging cradles, batteries, battery chargers, trigger handle and hand strap.
Popular Accessories:
CRD-TC2Y-BS5CO-01
TC21/TC26 5-Slot Cradle Charge only, supports TC21/TC26 Terminal only and terminal with trigger handle)
CRD-TC2Y-BS54B-01
TC21/TC26 Five Slot Charge Only Cradle 4 devices plus 4 slot battery charger; Supports device with/without trigger gun,
TRG-TC2Y-SNP1-01
TC21/TC26 Snap-On Trigger Handle, supports deivce with either basic or extended battery