ZD420 Series Desktop Printers​
Reliable and compact, the ZD420 series is Zebra's most popular desktop printer. Choose from either the thermal transfer (ZD420t) or direct thermal (ZD420d) model. 
If you need new communication or media handling optionsm add serial or Ethernet connectivity, plus a peeler or a cutter, right on site. The optional battery converts the ZD420 printer into a cordless mobile printer, powering it for a full shift when placed on a mobile cart.
Print Width
4.09 in./104 mm for 203 dpi
4.27 in./108 mm for 300 dpi
Maximum Print Speed
6 in./152 mm per second (203 dpi)
4 in./102 mm per second (300 dpi)
Communication Methods
USB v2.0 (Standard)
Bluetooth Low Energy
RS-232 Serial (Option)
10/100 Ethernet (Option)
Wireless: 802.11ac with Bluetooth 4.1 (Factory installed option)


Print Resolution
203 dpi/8 dots per mm
300 dpi/12 dots per mm (optional)
Change your ribbon in a matter of seconds
ZD420c – The new Ribbon Cartridge model.
If you are using a thermal transfer printer you know the frustration with changing ribbons. For operators in healthcare or cleanroom manufacturing, changing a ribbon is an undesirable task as they often stain their hands. The ZD420c is the first and only ribbon cartridge printer in the market. Unlike traditional ribbon rolls, the printer alerts you when the ribbon needs replacement and with the cartridge, this can be done in a matter of seconds without contacting the ribbon. Watch the following videos to find out how.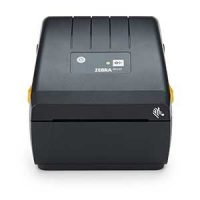 ZD220 Direct Thermal/Thermal Transfer Desktop Printer
ZD230 Direct Thermal/Thermal Transfer Desktop Printer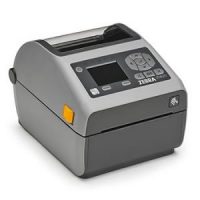 ZD620 Series Desktop Printers