Custom Label Printing without a Computer
Most applications use a computer to design and store the print template. It is possible to print a custom label with from a controller (for example a weighing terminal).  or even print a custom label simply by scanning the barcode, without a computer!  With ZBI, the print template is stored inside the Zebra printer (selected models). By providing a specially customized cable, the barcode scanner is able to tap power from the printer's USB port, eliminating the need for an external power supply.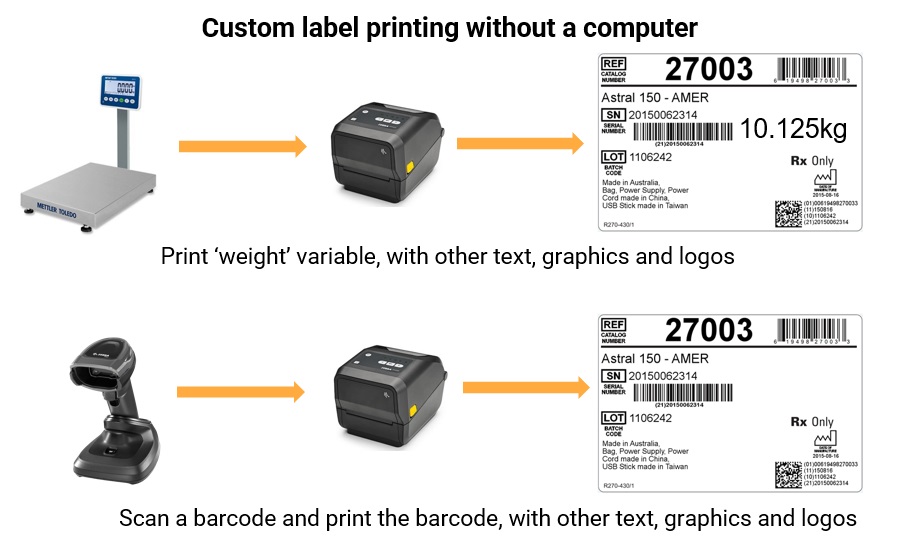 We provide the unique expertise of utilizing ZBI (Zebra® BASIC Interpreter) programming language, a powerful tool-set to customize printouts.
Print fixed text and graphics, logos
Print variables like weight, date & time
Program conditional printing (If-then-else)
Program multiple templates
Scan a barcode without a computer and print it!