In today's marketplace, customers expect businesses to ship faster. This means businesses have to process more orders daily and faster. To ensure that suppliers can keep pace with demand, Warehouses have to adopt digitalization and be more efficient. You will require the right type of handheld computer to improve productivity, accuracy, speed, and increase the number of tasks your operators can complete daily. 
There are many models available in the market. But there is a reason why the Zebra MC9300 is the most widely used model. MC9300– the next evolution of the world's best-selling and most trusted Android enterprise mobile computer. So why is Zebra MC9300 is your ideal choice and the #1 handheld computer in the world?
Reason #1: Long-lasting and simple to use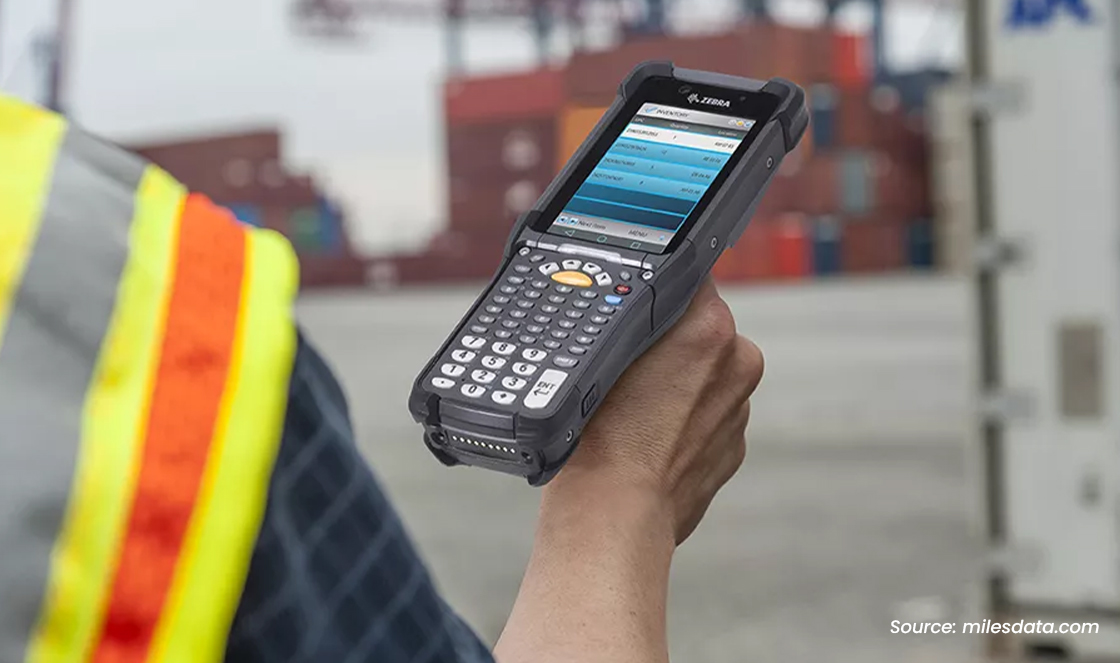 Source: https://www.milesdata.com/blog/what-does-the-zebra-mc9300-mean-for-warehouse-productivity/
The Zebra MC9300 represents the next evolution of the world's best-selling and most trusted Android enterprise mobile computer – the MC9000 series. Since this model also utilises the same operating system as its predecessors, it practically eliminates the learning curve for workers already familiar with Android. Users can pick up and use the device with no issues, thanks to the familiarity and simplicity of the device. 
Additionally, the device's PowerPrecision™+ 7000mAh battery offers the most battery power in its class. With nearly twice the battery life span of the Zebra MC9200, your workers do not have to worry about running out of power, even during hectic, longer shifts. Its fast charging capability also helps boost worker efficiency and productivity by reducing downtime. 
Reason #2: The perfect device for any job
The Zebra MC9300 is designed to provide a performance edge to virtually any business environment – from warehouses, manufacturing, and logistics to back-of-store retail environments. Whether you seek a device for inventory management, returns processing, or price audit, the Zebra MC9300 has you covered! 
Moreover, it is the most rugged model in the series ever created, capable of outlasting virtually every device in its class. The MC9300 has been rigorously tested to ensure it is practically water, drop, dust, and tumble-proof, making it suitable for rough-and-tumble work and hazardous work conditions.
For example, the MC9300 features a Class 1 Division 2 model for use in workplaces where flammable materials are handled. There is also a particular MC9300 model that provides a system of heaters and a freezer-rated battery for use in challenging cold-storage environments.
Check out the impressive specs of the MC9300!
Reason #3: More ways to capture more types of data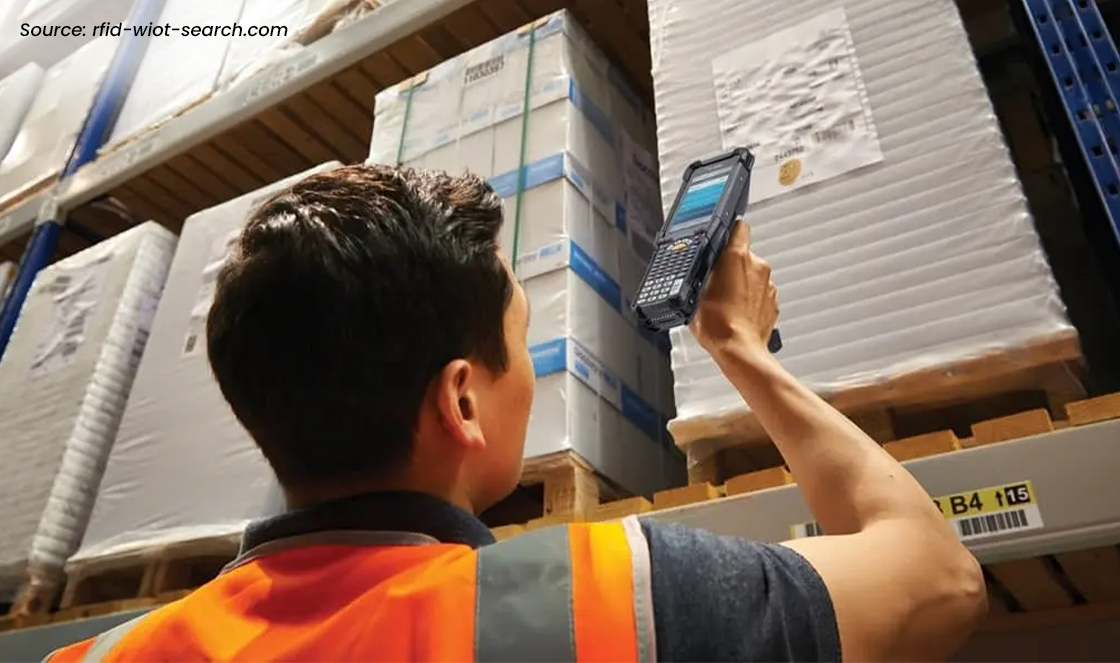 Source: https://www.rfid-wiot-search.com/de/zebra-stellt-neues-mobilcomputer-flaggschiff-mc9300-vor-824
Businesses dealing with a copious amount of inventory understand the importance of a barcode scanner that can capture any type of barcode perfectly on the first attempt. That is exactly what the Zebra MC9300 offers! Thanks to Zebra's advanced scan engines, the device can flawlessly identify virtually every barcode without fail, including direct part marks (DPM), dot peen, and laser-etched barcodes.
Furthermore, barcode scanning is a hassle-free process, as the device can quickly capture 1D or 2D barcodes in almost any condition. Distance is also a non-issue, as the MC9300 can detect the barcode anywhere from 3 inches to as far as 70 feet! Your workers will have the flexibility to scan items in small bins or pallets on the uppermost warehouse racks without having to move the barcode scanner close to the object. 
Learn More: 1D Or 2D Barcodes: An In-Depth Analysis Of Both Label Types
Reason #4: Hassle-free implementation
Businesses dread the upgrading process due to the amount of work it takes to implement new products and new technology. Older software or applications may no longer be compatible with the new system, necessitating an overhaul of the work processes.
Fortunately, migrating to the Zebra MC9300 is a breeze. This latest model supports existing TE apps right out of the box and the built-in keyboard provides the same experience your workers are already familiar with from existing Zebra devices. As such, there is no need for additional training or change in existing workflows.
If you are considering shifting to touch-based input, Zebra's All-touch TE can help ease the transition, turning your 'green screens' into the elegant, touch-centric, and easy-to-use apps your workforce expects! You do not have to worry about any drop in worker productivity, as your employees will quickly get used to the changes.
There are plenty of reasons why the Zebra MC9300 is the ideal mobile handheld computer for your business. So get the best in workforce productivity and operational efficiency with the ultra-rugged MC9300 – at Comtrol Solutions! Do not hesitate to contact us today to learn more about the product.