ZT600 Series Industrial Printer
The ZT600 series is the top range of Zebra's industrial printers, designed for use in harsh industrial environment and high-volume printing with USB 2.0, RS-232 Serial, Ethernet and Bluetooth connectivity. The 4.3 inch colour graphical LCD touch display allows easy navigation of settings with status updates. The optional 600dpi offers top quality printing for micro labels. If a larger label width of 6 inch is required, choose the ZT620 printer.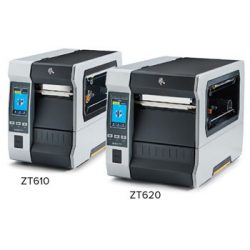 Max. Print Width
4.09″ (104mm)
Max. Print Speed
14 ips at 203dpi
12 ips at 300pi
6 ips at 600dpi
Print Resolution (dpi)
203, 300, 600
Max. Print Width
6.6″ (168mm)
Max. Print Speed
12 ips at 203pi
8 ips at 300dpi
Print Resolution (dpi)
203, 300
ZT400 Series Industrial Printer
Consider the ZT400 series if your volume requirements are between two to four rolls of labels per day. Constructed with an all-metal frame and bi-fold door, these printer are durable and allow easy access. The ZT400 series has a 4.3-inch full-colour touch display to see status at a glance, print width of up to 6 inches and print speeds of up to 14 inches per second. It offers high-resolution (600 dpi) printing. Add RFID capabilities to print and encode general UHF RFID tags or thicker on-metal tags.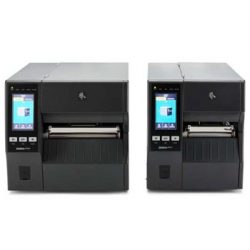 Max. Print Width
4.09″ (104mm)
Print Resolution (dpi)
203, 300, 600
Max. Print Width
6.6″ (168mm)
Print Resolution (dpi)
203, 300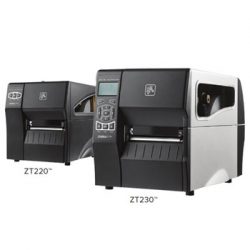 ZT220 Direct Thermal/Thermal Transfer Industrial Printer
ZT230 Direct Thermal/Thermal Transfer Industrial Printer