ATEX Barcode Scanner Application
Multinational Food Company
Wireless barcode scanners were required for installation in a hazardous environment (ATEX Zone 2) which would communicate with customer's SCADA in the safe area. Operators would pick products and verify them using the barcode scanner. Operators needed an instantaneous audio response from the barcode scanner to determine the scanned status (e.g.: ok, duplicate, Invalid).
Mutiple ATEX barcode scanners were supplied along with a customised middleware. The middleware received data from the barcode readers before passing it to customer's system. Middleware awaits feedback from customer's system then initiates the corresponding barocde reader to respond with pre-defined beeps, for example:
• 1 beep : barcode accepted
• 2 beeps: duplicate barcode
• 3 beeps: Invalid barcode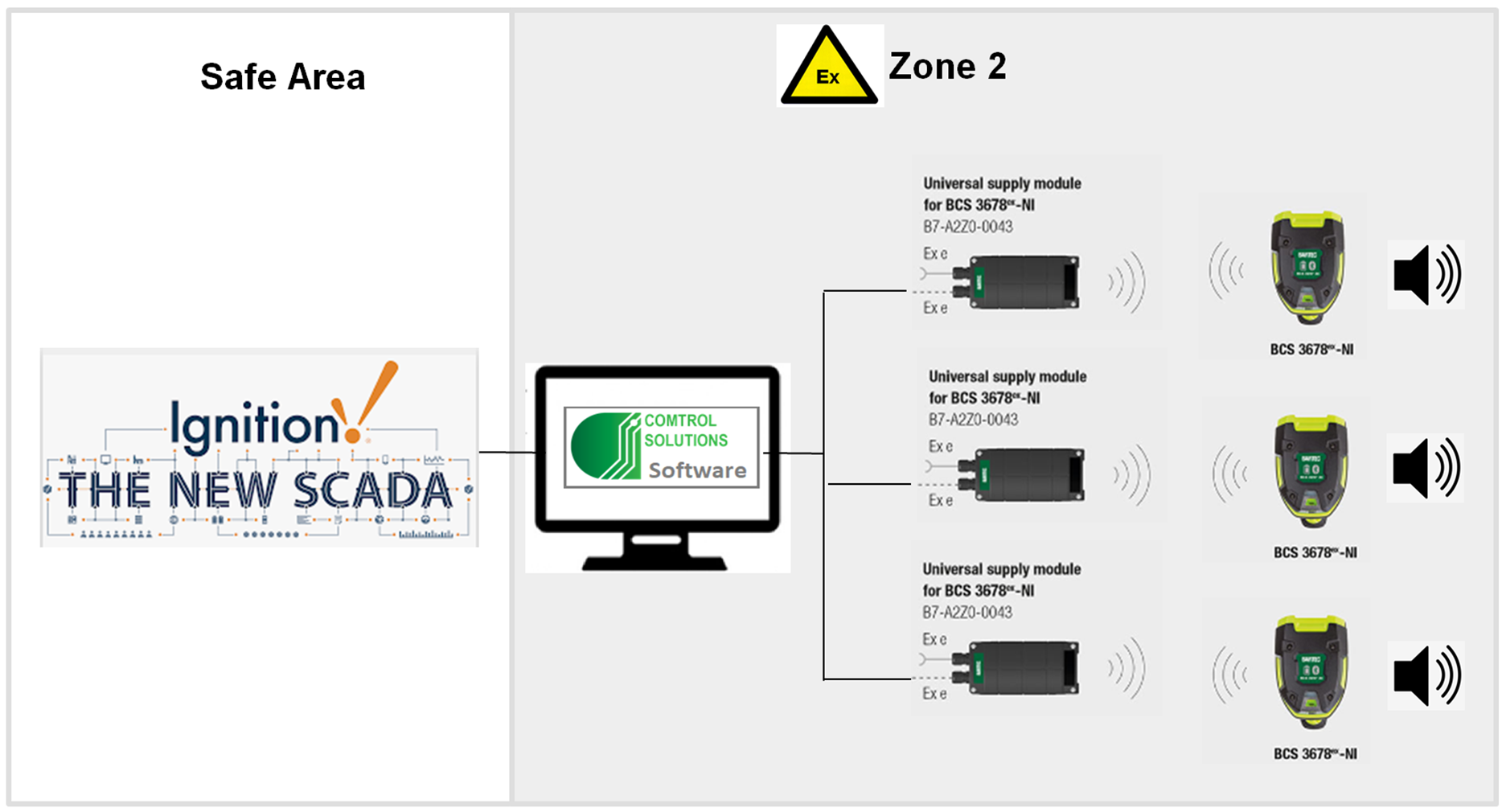 Have a requirement on barcoding? Contact us today.