As a business owner in Singapore, you would want complete control over your inventory and its management. After all, proper inventory management is crucial to ensure you can fulfil incoming or open orders promptly and raise profits. And implementing barcode scanning technology can help you achieve this goal.
However, you may feel overwhelmed by the wide variety of barcode scanners available on the market. With so many options to choose from, how can you select your ideal scanner? This is where we can help. Let us outline the crucial factors every entrepreneur should consider to help you choose the most suitable barcode scanner for your business.
Factor #1: What type of barcodes are you scanning?
There are different types of barcodes used across various industries, each with its own format for encoding data. These symbologies are generally classified as either 1D or 2D barcodes. Although most barcode scanners possess an extensive range of decoding capabilities, some can only read either 1D or 2D symbologies.
Therefore, it is crucial to ask yourself this question: what type of barcode is my business using? The answer to this question can help you narrow down your options. For example, if you utilise 2D barcodes exclusively, it makes sense to get a 2D barcode scanner and vice versa.
However, if you are using multiple barcode formats, you will require a scanner that can detect various symbologies, such as Zebra's DS8100 Series Barcode Scanner. This model boasts a multi-code data formatting feature, allowing you to capture and transmit numerous barcodes with a single press of a button.
Factor #2: Read rate of the device
The read rate of a barcode scanner refers to the number of successfully read barcodes divided by the number of attempts. Naturally, you would want a device with a high read rate to ensure business efficiency and supply chain accuracy, especially when you are dealing with scratched, damaged, or poorly printed barcode labels.
These elements can impact the readability of the barcode, causing your workers to waste precious time rectifying the issue. Furthermore, when your scanners cannot detect "noisy barcodes", your employees have to print a fresh batch of labels, wasting precious resources.
Quality scanners with a high first-pass read rate, such as the Zebra DS7708 Single-Pane 1D/2D Scanner, allow you to quickly identify various barcodes, thereby speeding up your business operations. This way, you save time and money, as you need not reprint your barcode labels even if they are damaged or poorly printed.
Factor #3: Your work environment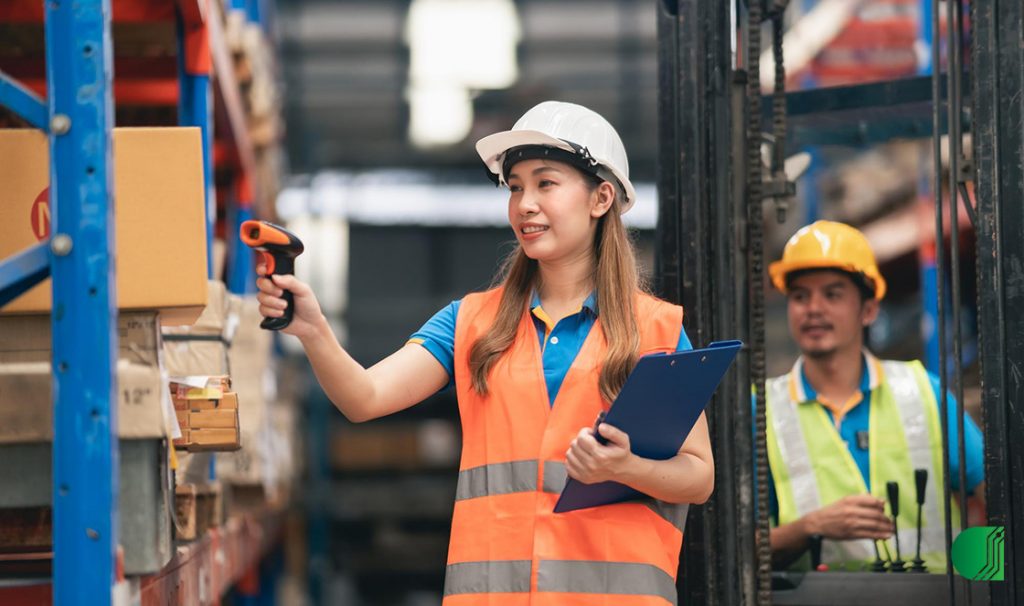 Is the electronic equipment at your workplace breaking down often? The culprit may not always be employee misuse. Environmental factors, like heavy dust, debris, or moisture, can affect devices, causing them to malfunction. So if the bulk of your business operations is carried out in a dusty or hazardous environment, you should consider getting durable barcode scanners with an IP rating of IP54 or IP65.
Examples of durable barcode scanners include Zebra's DS3608-HP and DS3678-HP Ultra-Rugged Scanner. These barcode scanners feature IP65 and IP67 dust and waterproof ratings and possess a drop resistance of up to 2.4 metres in height, making them ideal for hazardous work conditions. With these scanners, you can reduce maintenance costs since these devices are guaranteed to last a long time.
Factor #4: device usage
Different industries have different needs for their barcode scanners. For example, a cashier at a supermarket may require a fixed-mount barcode reader that can detect barcodes at high speed to keep shopping lines moving during peak periods. In that case, Zebra's DS9300 Series 1D/2D Presentation Barcode Scanner may be ideal for such retail situations.
Conversely, if your business requires workers to work in the field, your employees may require a mobile barcode scanner with built-in barcode reading capabilities, like the Zebra CS60 Companion Scanner, which can easily fit into their pockets and provides them with sufficient battery lifespans. Understanding how your workers utilise the barcode scanners will allow you to purchase the ideal readers that fit your business needs.
At Comtrol Solutions, we are one of the leading Zebra partners in Singapore, offering a comprehensive selection of Zebra scanners tailored to every business need. Our team will be glad to assist you with any queries you may have about selecting your ideal barcode scanners. Do not hesitate to contact us today to learn how we can help you!